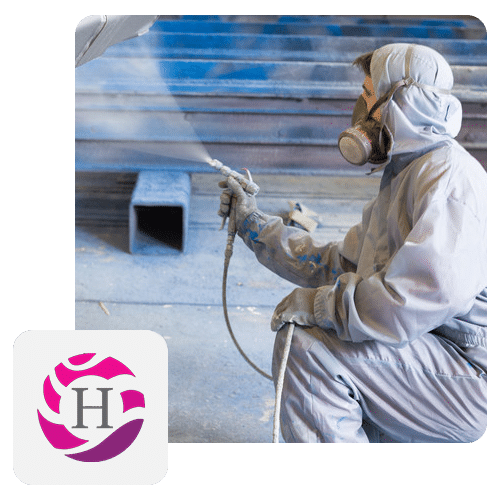 The Founder of HTS COATINGS Successfully Providing Coatings related Training since 30+ years to various Contractors, Facility Owners and Paint manfuacturers
About us
The Institute of Corrosion Courses in India, through HTS COATINGS in association with IMechE Argyll Ruane, UK
Harvish Technical Services associated with SSPC (The Society for Protective Coatings, USA) from 2014 to 2021 and conducted more than 90 classes in India. Due to the SSPC & NACE merger with AMPP (The Association for Materials Protection and Performance), HTS COATINGS discontinued SSPC's long standing association. In 2016, HTS COATINGS, associated with FROSIO (Norway) to cater their Surface Treatment & Coating Inspector Program as a "Global Training Body" successfully. Since 2017, HTS COATINGS conducted more than 40 classes in India and other international locations for FROSIO. With ImechE Argyll Ruane, HTS Coatings trying to associate for Insulation and Fireproofing courses long back.
From September 2021, HTS COATINGS associated with IMechE Argyll Ruane, UK to conduct Institute of Corrosion (ICorr) related ICorr Protective Coatings Inspector, ICorr Insulation Inspector and ICorr Fireproofing Inspector training and certification programs. Harvish Technical Services accredited with ISO 9001:2015 with TUV India and conducting not only coating or painting inspector program and also Sand Blaster, Grit blaster, Airless Spray painter training to suit coating industry needs.
Our Mission
HTS COATINGS Aspirations
Considering global and Indian expenditure /cost pertaining to corrosion and replacement of asset, the material integrity at regular interval is deeming mandatory. To mitigate or alleviate corrosion the sort of control in relates to international prevailing guidelines and standards are deeming imperative, thus the requirement of Corrosion related skills shall be increased to combat corrosion in all industries in India and rest of the world.
Harvish Technical Services / HTS COATINGS delivers practical training for industrial surface preparation and coating operatives not offered by any other sector scheme in and around India. It incorporates up to date practices and use of current coating materials. Harvish Technical Services exceeds the evidence of training requirements of existing for Decorative, Finishing and Industrial Painting Operations.
There is no minimum experience requirement that must be met by candidates for the Industrial Coatings Applicator qualification. All candidates for Abrasive Blast Cleaning Operator, and other specialized modules must hold the Industrial Coatings Applicator qualification prior to commencing a specialist module course.